Filters
To have the best experience , use the filters below to display the accessories that are compatible with your phone model.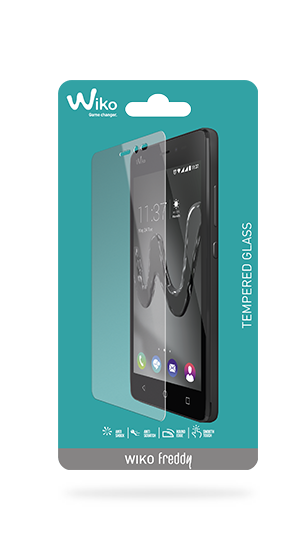 Tempered glass screen protector 0,33mm
Wiko tempered glass is real glass and is nine times harder than ordinary glass (9H) – it is the strongest material available in the market. It gives you an almost
invisible device protection with a thickness of only 0,33mm. This tempered Glass is 150 % more scratch resistant than steel. Very easy to apply to the device : if you need to redo the application, no worries.
• Ultra hard material : 9H
• Thickness : 0,33mm
• Anti-fingerprint and anti-scratch protection
• Easy to apply, it doesn't affect the use of tactile nor returned colors
• Includs wet and dry swab to clean up your screen.